Plymouth County Mosquito Control Project is a state agency overseen by the State Reclamation and Mosquito Control Board of the Commonwealth of Massachusetts.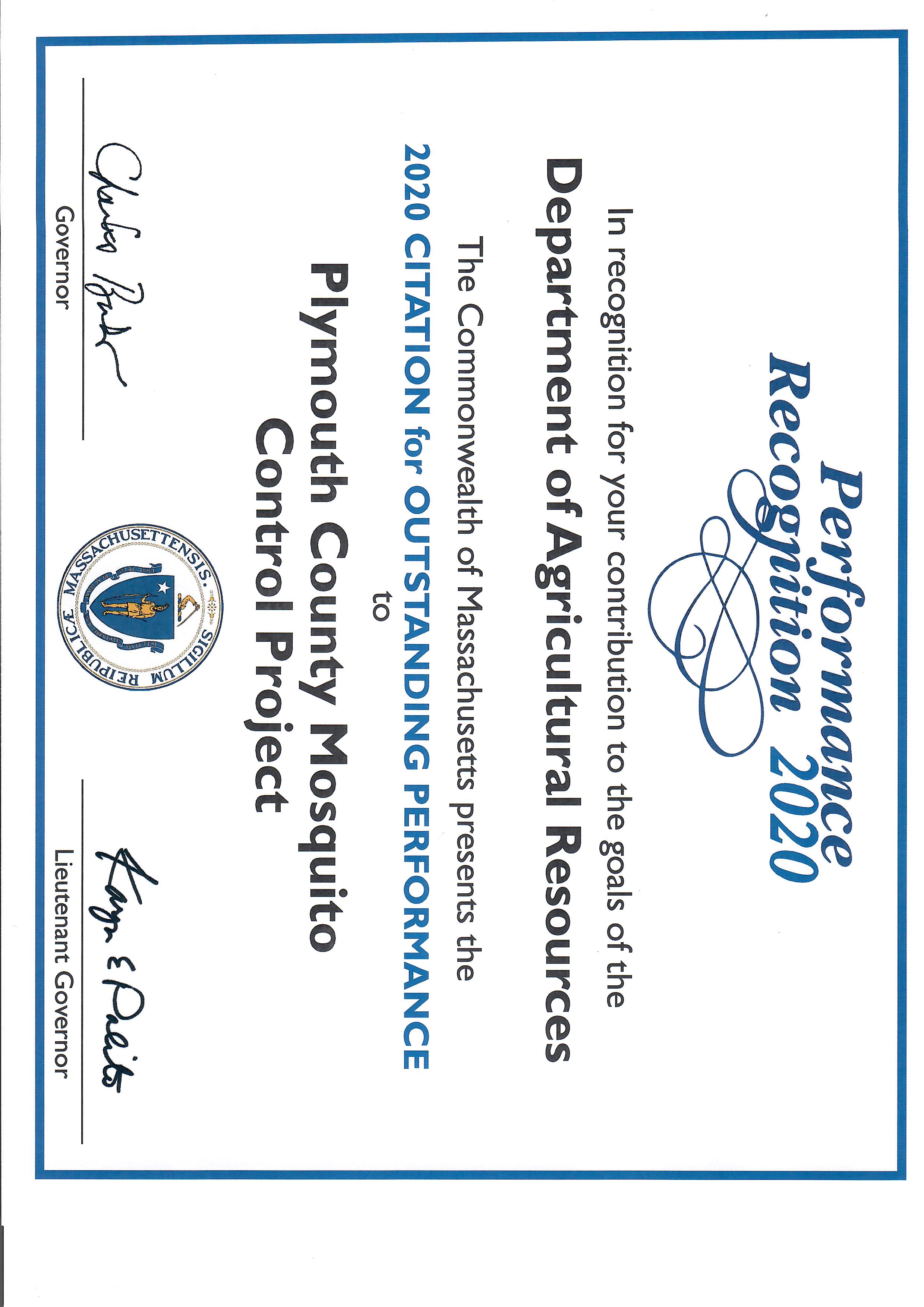 PCMCP is proud to announce that we have received a Citation for Outstanding Performance for our response to the Eastern Equine Encephalitis Virus interventions of 2019 and 2020. The award is given annually and recognizes individuals or agencies that have made extraordinary contributions to public service.

Project Updates:


We are now picking up old tires from residents. Residents are allowed 10 tires per year. Restrictions: The tires can only be passenger sized tires and can not be from any business. Please call for more information.
Coronavirus update: Please be advised. Our facility is closed to the public until further notice. Our staff is working and we are currently operating normally. If you would like to contact us please call at (781) 585-5450. Thank you for your cooperation during this difficult time.