Plymouth County Mosquito Control Project is a state agency overseen by the State Reclamation and Mosquito Control Board of the Commonwealth of Massachusetts.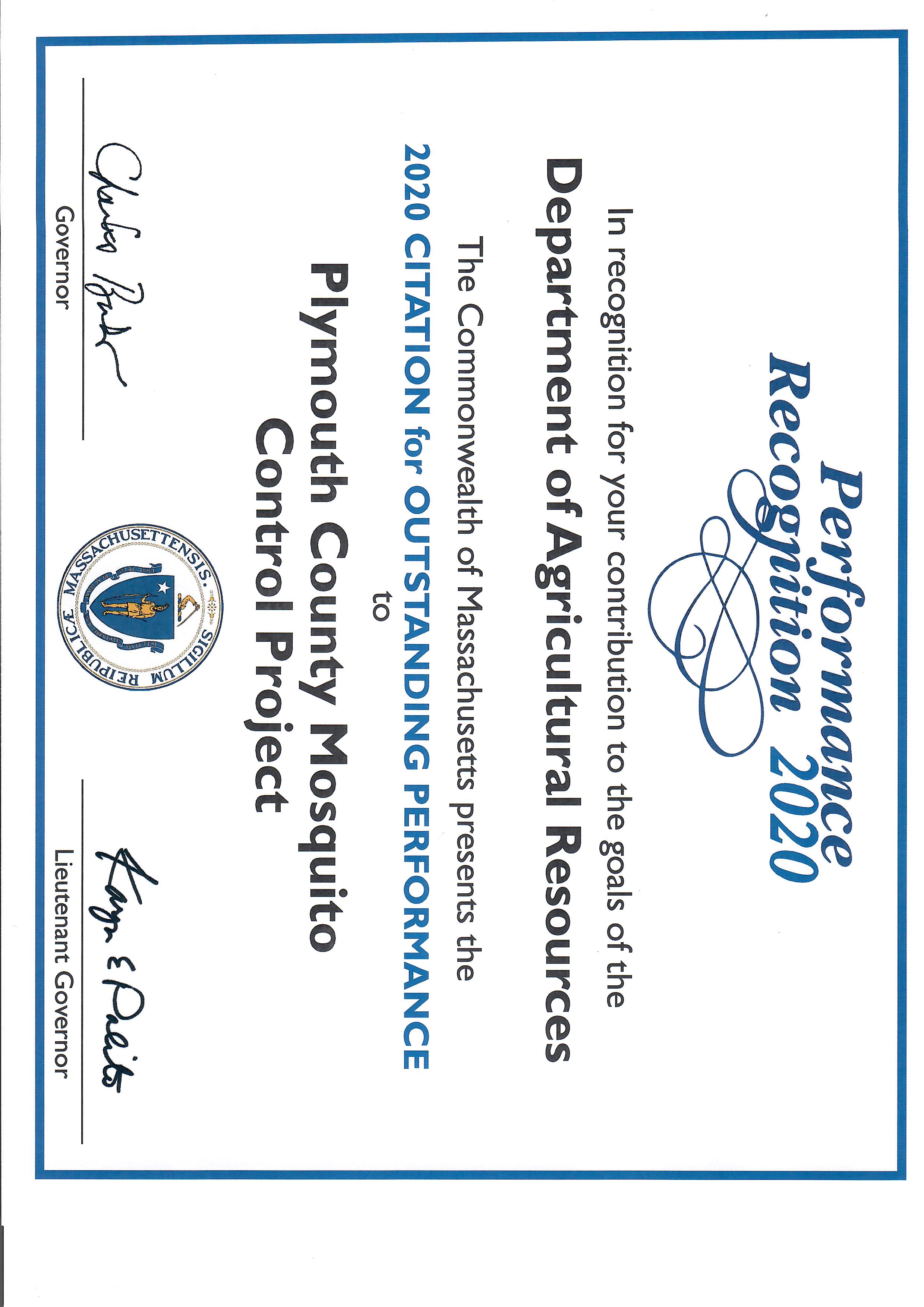 PCMCP is proud to announce that we have received a Citation for Outstanding Performance for our response to the Eastern Equine Encephalitis Virus interventions of 2019 and 2020. The award is given annually and recognizes individuals or agencies that have made extraordinary contributions to public service.

Project Updates:


Fall/Winter residential tire recycling has begun. Limit of 10 tires per resident. Please call to schedule a pickup.
Our field crews will be out during the fall and winter months maintaining drainage ditches to keep water flowing. If you have any drainage ditches on your property that need cleaning, please give us a call.


The last day to put in for a residential spray request will be September 10th.
Please click HERE to see the streets to be sprayed